Bilbao on a Budget
Many cities in Spain take the cake when it comes to affordable travel, and Bilbao is no different. Everything from affordable accommodations, to restaurants, to free attractions can be done easily when visiting Bilbao. While you are there, you must check out the following attractions:
ESRA 2019 participants will be entitled to free tram rides in Bilbao during the Congress by showing their badges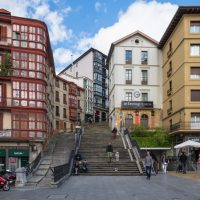 Casco Viejo
Get to know Bilbao beyond just the artsy impression it exudes by taking a trip to the city's Casco Viejo. Dating back to Medieval times, the Old Quarter and its original seven streets still have an almost untouched charm, free of touristy traps you're likely to find in other big cities.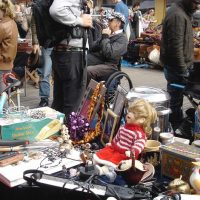 Flea Market
Every Sunday, Plaza Nueva in Bilbao's Old Quarter (Casco Viejo) holds a market with unique findings. What is offered at this flea market is diverse, as you're likely to see used books, vintage jewelry, rare coins, and even live birds. It's a must for any bargain-hunter.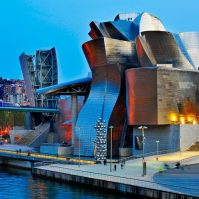 Discounted Museum Tickets
The Guggenheim Museum, Bilbao's best-known attraction can also be a budget activity, depending on the season. Admission fees may be reduced depending on the art program. Also, during periods of installation or uninstallation, some galleries may close, and the price of tickets will decrease. Otherwise, children under 12 and adults over 65 are eligible for free admission.
If you're hungry, look no further than these culinary sweet spots for inexpensive, but memorable dining experiences. Apetitu ona!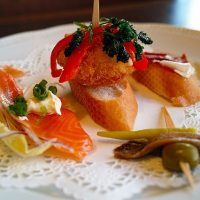 Pintxos: The Basque version of tapas
When in Bilbao, you must try the pintxos, which is the Basque version of tapas. They consist of small bites, usually served on toast and speared through with toothpicks, and you'll often find them in bars and cafeterias around the region. Pintxos are often served on the honor system where you choose items at the counter and pay by presenting the toothpicks from the pintxos you ate before leaving. Check out El Figon (c/Obispo Orueta, 1) where all pintxos are priced at only €1!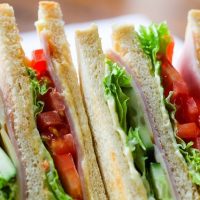 More filling options
If you're hungry for an actual meal, go for some sandwiches and fixed-price menus. If you're willing to wait in line, Bar EME (c/Concha Jeneralare, 5) has a plethora of various sandwiches for €4 or less. You can also try The Bite (c/Buenos Aires, 15) for set daily menus that start at €5.99, including two courses with a drink, and the cheapest beer pitchers in the city.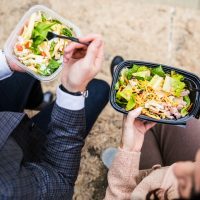 Cheap and healthy bites at Nostrum
Nostrum is a popular chain around Spain that many locals enjoy. If you're on the go, this is the perfect place to grab a nutritious and inexpensive dish. Nostrum has a menu with items made from 100% natural ingredients that range from 1-4 euros. Everything in the fridge is vacuumed sealed, and there are also fresh items behind the counter like sandwiches and croquettes. (C/ Iparraguirre 1)